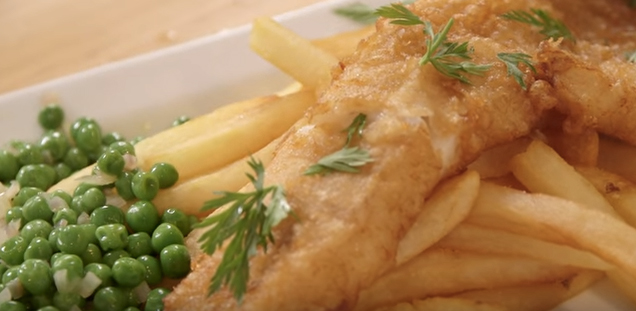 http://gsc-research.de/gsc/research/hv_berichte/detailansicht/index.html?cHash=5d5a2c75ff Throughout 2015, my favorite St. Louis chef (and fellow Scottish expat) Ally Nisbet has been the face of Scottish food in the US and Canada. Each month, his culinary creations have been featured on Scotland.org and thousands of Americans and Canadians have viewed his videos and tried to bring a wee bit of Scotland into their own kitchens.
dating for black professionals uk One of the recipes that didn't make the final cut on Scotland.org however, was fish and chips. And because the recipe is absolutely delicious and simple, and Scotland is world-famous for its fish, I'm posting it here instead.
mariage en canada femme cherche homme
site rencontre gratuit sУЉrieux And here's the recipe and step-by-step instructions.
lizol price Fish & Chips with Scottish Haddock and Ale Batter
http://raytechservices.com/53278-zyban-canada.html Recipe*
Haddock
12 oz dark ale
12 oz lager or light ale
2 cups of all-purpose flour
Malt vinegar
Salt
Peas
1 shallot
Tartar sauce
French fries, aka chips
Vegetable oil
Lemon juice
Fresh parsley
rocephin price Instructions:
brahmi oil price inform Prepare the ale batter
Add 6 oz of lager and 6 oz of dark ale to a mixing bowl
Slowly whisk in the flour
Add remaining beer and continue to whisk
Add a pinch of salt
Add a splash of malt vinegar
Allow batter to rest for about 30 minutes predict zovirax cream price  
nice guys finish last dating advice Fry the chips
Heat vegetable oil on the stove until about 350 degrees
Put French fries in the oil
Fry for 5 minutes
Remove French fries from oil
http://www.hardrockchick.com/volovic/vovkadyrak/4709 Fry the fish
Lightly season the haddock on both sides with salt
Add a touch of flour to the fish
Submerge the fish in the batter
Place the battered fish in the vegetable oil used for the chips, again at about 350 degrees
Fry for 5 minutes
ubifrance rencontres internationales du numУЉrique Prepare the peas
Melt a small amount of butter in a frying pan
Add one finely chopped shallot
Simmer for 2 minutes
Add your peas to the pan
Simmer for 3 minutes
rencontre sexe entre hommes Final Presentation
Place the French fries (chips) on the plate
Place the fried haddock over the top of the chips
Add a spoonful of tartar sauce to the side of the plate
Season the fish and chips with salt
Add the peas
Sprinkle a splash of lemon on the fish
Sprinkle with fresh parsley
Serve with malt vinegar as a condiment
Enjoy!
* All measurements are U.S. measurements.
—