St. Louis is the perfect location for a Pop-Up Consulate. The region has many industries that are key to British outreach (financial services, health innovation, life science) and it has a solid British cultural connections. It also has the perfect location in downtown St. Louis for the Pop-Up Consulate's home base.
Ballpark Village.
Ballpark Village is directly adjacent to Busch Stadium, home of the St. Louis Cardinals and the location of recent Liverpool FC match, Paul McCartney concert, and Chelsea vs. Man City match. This location would be perfect for an April 2017 series of events (scheduled on a week when the Cardinals were on the road), and could be supplemented by events at other locations around town such as the Scottish Arms and the London Tea Room.
But let's take a tour of Ballpark Village.

On the roof of Ballpark Village is a full bar area, with a great view into Busch Stadium on one side and the Arch on the other. With lots of seating you could comfortably host an event for up to 200 people during the day or the evening.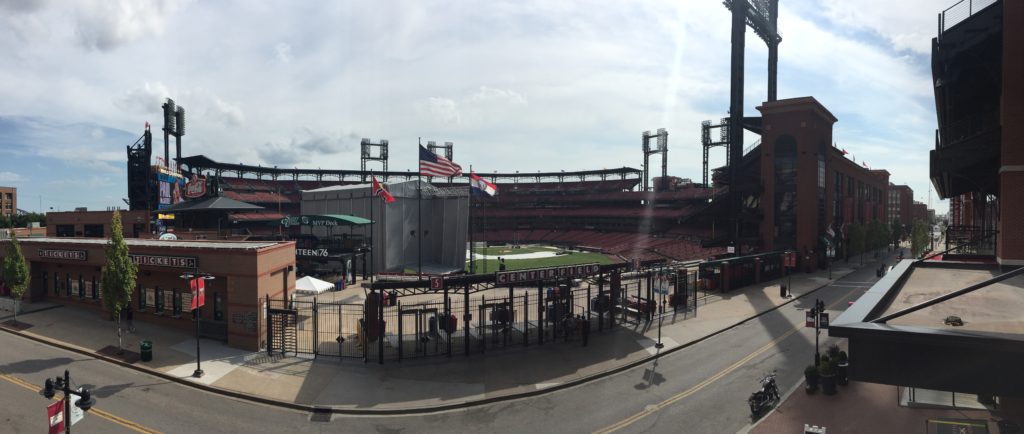 The second floor of Ballpark Village includes a venue called the Crown Room. This would be the perfect base for the Pop-Up and could be used as the team's operating center, along with being a venue for events. The Crown Room includes three bars, seating areas, dart room, and balconies.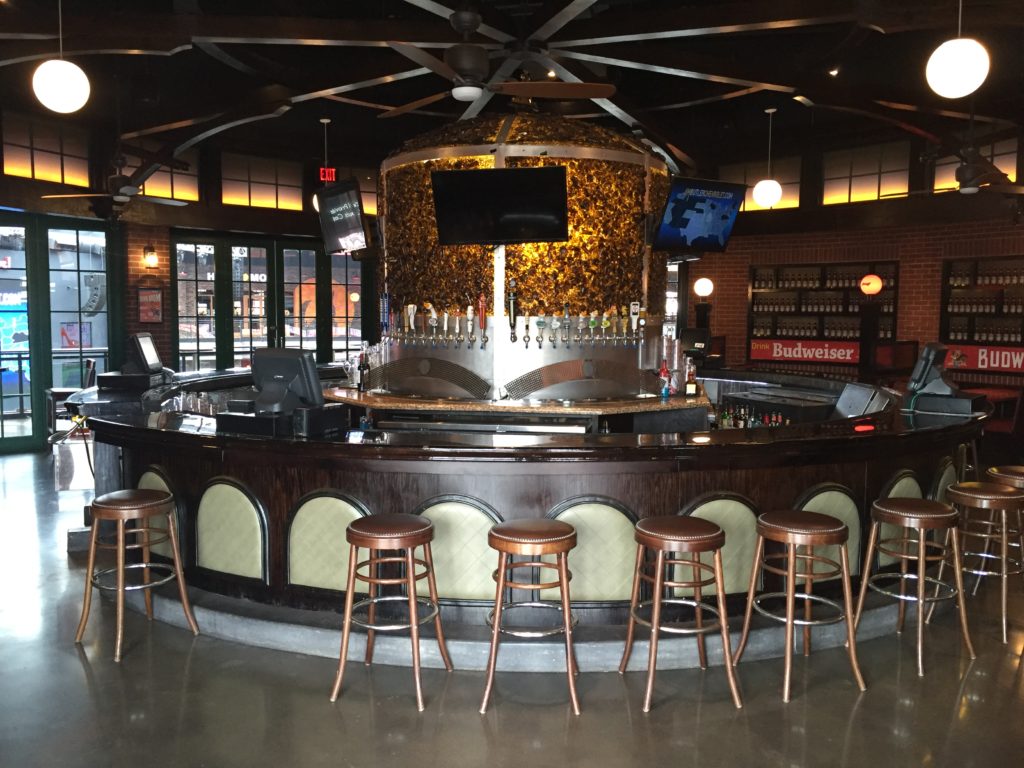 And here's a quick shot of the outside of Ballpark Village. The balcony you see belongs to the Crown Room.

And finally, is the central area of Ballpark Village. This contains huge televisions, bars, VIP areas, and a full stage. This creates many options for events, whether it be sporting events on the television, concerts on stage, speaking events and more.
As you can see, a great venue, in the heart of St. Louis. And just one of many reasons why St. Louis should be seriously considered for a Pop-Up Consulate in 2017.