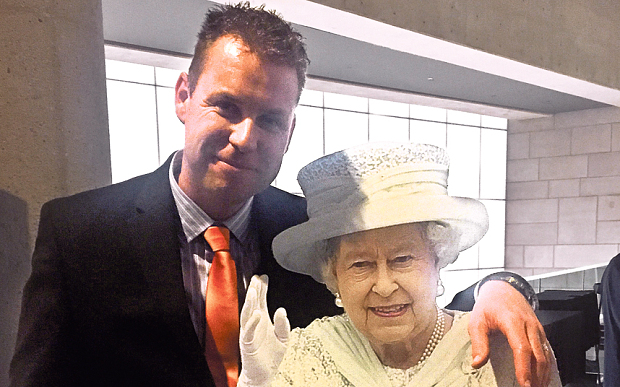 you could try here Last month, a British invasion of sorts took place in Missouri, with James Bond, Prince William and even Her Majesty the Queen "popping up" to help out.
rencontre gratuite belge It all came about because the UK consulate in Chicago has started visiting other places in the States for a week at a time. It hosts events that celebrate the special relationship the UK and the USA enjoy, and build relationships with political, cultural and economic leaders in the region.
rencontre sous x hpfanfiction It's been given the moniker of a "pop-up consulate" and it's not just a couple of people that make the trip. The entire office, both the consulate side and the UK Trade and Investment side relocates. And – this is the fun part – they bring along cardboard cutout "pop-ups" of Her Majesty, the Duke and Duchess of Cambridge, James Bond and various other icons of British culture to help out. This is how I got to meet the (not real) Queen when the consulate arrived in Kansas City, Missouri.