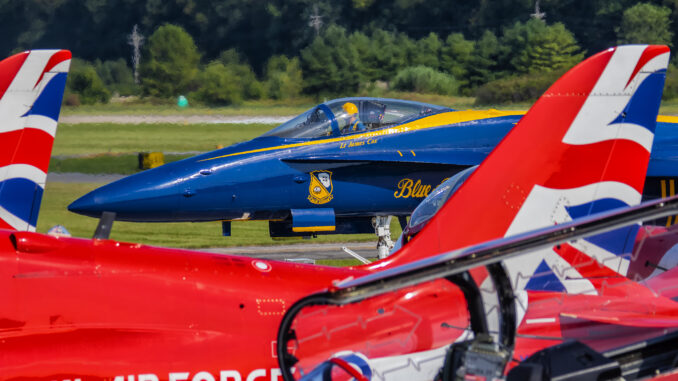 Welcome to 2021, the 75th anniversary of the birth of Churchill's UK/US "special relationship" in Fulton, Missouri! As a Brit in America, from my perspective 2021 is the continuation of a long-term relationship between the UK and the US. Best of friends for a long time, after a rocky start, and 2021 has the potential to take our relationship to new levels of partnership and cooperation through a new free trade agreement (FTA).
The UK and US do more together than any other two countries in the world. We are each other's closest allies with links at every level of society, culture, defence, intelligence and the economy, and a new free trade agreement will reinforce our relationship for the future as we confront pressing global challenges together.
And America believes in this relationship. A recent Emerson College poll (October 2020) found that more than 60% of Americans believe a free trade agreement between the US and the UK would strengthen US global leadership, and that the UK-US alliance is more important than it was 5 years ago. And our business communities are vocal in their support for a deal as well, including the US Chamber of Commerce, who describe an agreement as a "vital opportunity."
In the years ahead we will face significant global challenges. As we have in the past, the UK and US must stand shoulder to shoulder, along with our allies, in defence of our values and freedoms.
In 2021, the UK will chair the G7. Promoting free trade will be a top priority for the UK's Presidency of the G7 and the UK will work with the other G7 partners to ensure that the global free trading system on which our economies are based remains fair, competitive and secure. In order to boost the global recovery, the G7 will in 2021 harness its shared belief in free and fair trade to drive growth through open, resilient, greener and more inclusive trade. This offers a clear opportunity for the UK and the US to work together to reassert our mutual leadership and cooperation based around open economies and vibrant democracies.
As two advanced countries with a belief in the power of trade, a belief that workers should be treated fairly and a belief in the empowerment of the consumer – a trade deal can set a new high-water mark internationally and positively impact the economic recovery in both our nations. Trade will be an integral part of the recovery, and it will be vital to build the resilience of our supply chains to withstand future crises. Together we can lead the world in showing that cooperation and free trade are crucial to a global recovery.
I look forward to what the future brings for both our countries in 2021, and beyond.