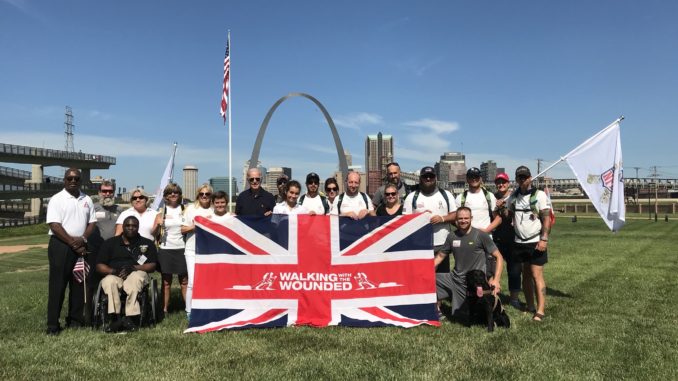 In my role as British Honorary Consul here in Missouri, USA, I get to participate in some amazing events, and meet some extraordinary people. Yesterday, was the highlight so far.
That was when a team of Veterans, wounded Veterans, came through St. Louis on a 1,000 mile walk across the United States. The program, called Walking with the Wounded, works with and assists vulnerable veterans and creates a pathway for them to re-integrate back into society and sustain their independence. It's a brilliant program, that is changing lives.
I had the privilege of co-hosting an event in honor of these heroes with Representative Derek Grier, Tom Chulick and the St. Louis Regional Chamber, and Dr. Jill Biden and the Biden Foundation. Attended by around 70 business and community leaders, and Consul General John Saville who traveled down from Chicago, the event allowed the team to meet many of the attendees and also allowed us to hear the powerful stories from these heroes.
And that was the highlight. Yes, it was an honor to speak in advance of Dr. Biden and her guest, Vice President Joe Biden. Yes, it was a great event that celebrated the special relationship between the UK and the US, and Missouri especially thanks to Sir Winston first using the term "special relationship" during his 1946 speech in Fulton, Missouri.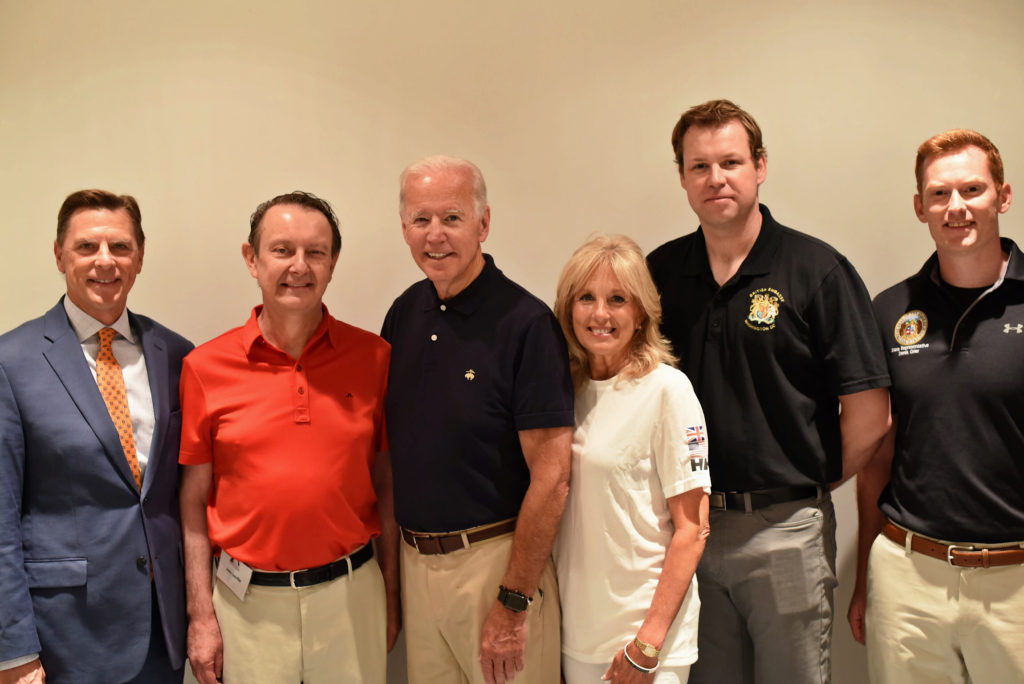 But the most impactful parts of the event and the walk afterwards, were the team. Hearing from Victoria Nicholson about the impact of the organization on both sides of the Atlantic and how it is changing lives every day. And hearing Kev Car's story. A member of the team. And a beneficiary of Walking with the Wounded personally. A hero who served. And a hero who continues to serve.
His story was moving and powerful.
And then during the walk, next to the various team members, and hearing their stories. Stories of pain and wounds, and hopelessness, and homelessness, and then hope, and purpose, and giving back. The strength exhibited by these team members was inspiring. It was humbling.
And it was an honor to be in their company, if only for a short while.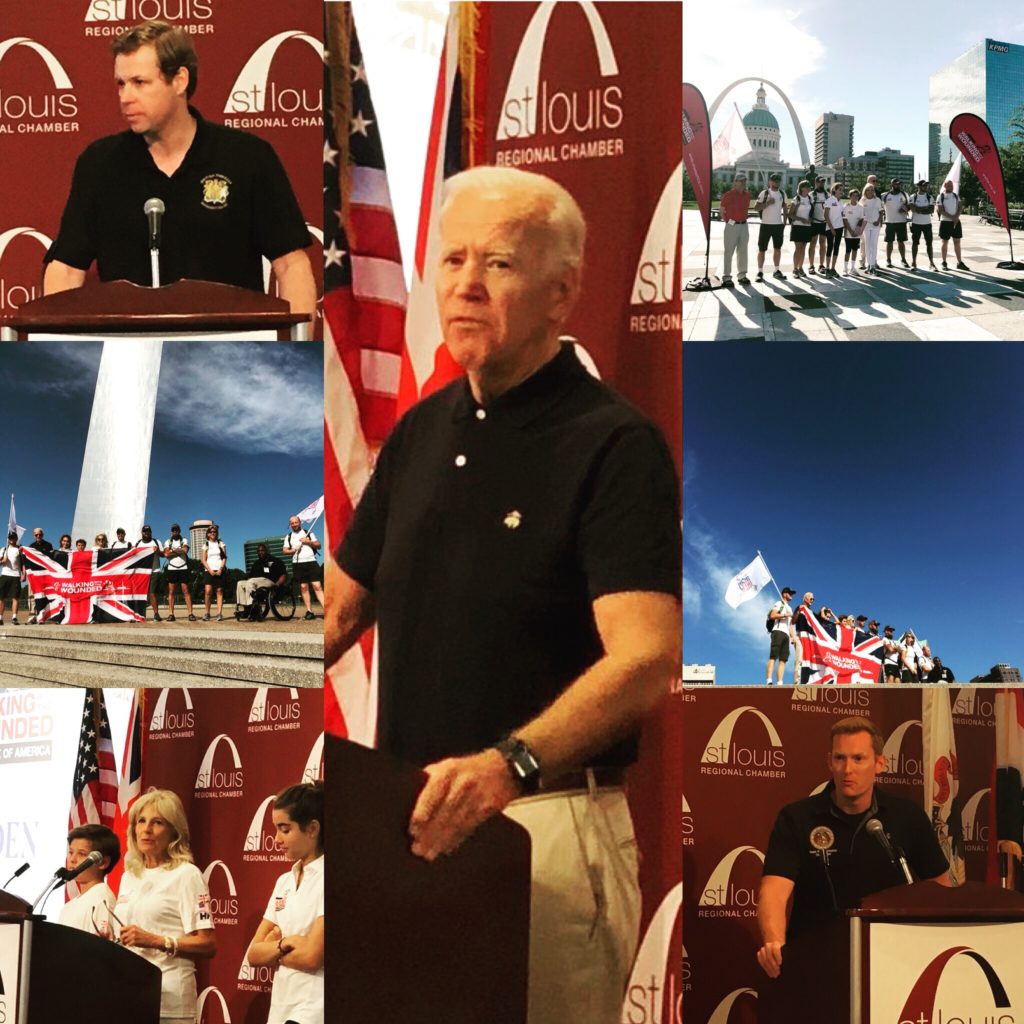 Today, they are in Springfield, Illinois, and then on Friday they arrive in Chicago. And over the coming weeks they will be in Tennessee, Georgia, Florida, South Carolina, North Carolina, Virginia, Ohio, Pennsylvania, Maryland, New Jersey and New York. Their journey continues. Their mission is not over. And their lives, and the lives of many others, are being impacted by this amazing program.
You can view the full schedule on their website and I fully encourage you to cheer them on, host events, get them on local media, and donate to their incredible cause. And you can easily donate to their cause online – https://wwtw.org.uk/WOA/Donate/124.
They are true heroes. And we must honor them. As Vice President Biden said yesterday, supporting our Veterans, in both countries, is our sacred duty.