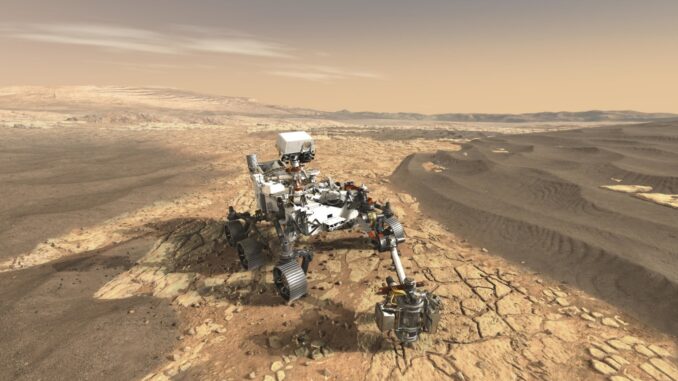 Missouri Partnership CMO, Mark Sutherland, recently spoke with Ron Nowlin, SVP of Aerospace and Military Aviation at EaglePicher about all things SpaceTech on London Tech Week's Elevating Founders podcast.
During the session, Mark and Ron discussed the level of innovation it takes to power the Mars missions, why it's imperative to surround yourself with people smarter than you, and what it takes to build products that just cannot fail.
"EaglePicher started back in the 1920s doing battery work, and so getting into the space industry, the early batteries that were used were silver-zinc batteries that we still build today," said Nowlin. "In fact, EaglePicher produced the batteries used in the first U.S. satellite, Explorer 1, and from there our involvement just ballooned into a lot of different missions, including the Mars missions of today."
"The Mars missions are amazing. The latest Mars mission, the Perseverance, really felt to me like the earlier space programs of the 60s and 70s," said Nowlin. "It is really starting to reinvigorate space and what happens there. We had 10 silver-zinc batteries that powered the launch vehicle, we had four thermal batteries that helped power the landing system, and then we have a lithium-ion battery that provides the primary power for the rover as it drives around the surface of Mars."
Both being Missouri residents and advocates, the pair shared how the big pull of living in Missouri is the lifestyle from outdoor activities, sports, and the friendliness of the people.
"We are very nicely located in the center of some major universities, one of those being Missouri S&T," said Nowlin. "Being able to recruit locally is really important to us, and the workforce that comes to work for us tend to stay in the area for a very long time."
"Missouri is known for its outdoor activities. A lot of people enjoy hiking, and there are a lot of lakes in the area for people to enjoy," said Nowlin. "But in general, the one thing that I always find about this area, is that people are always surprised at how friendly everyone is. And our customers always talk about how open and transparent everyone is in dealing with them."
You can listen to the full podcast here.