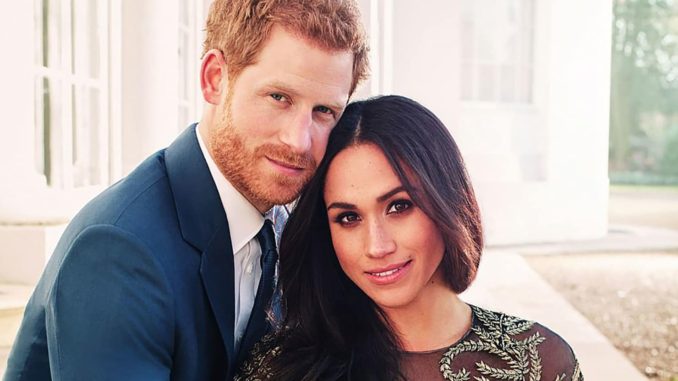 On May 19, HRH Prince Harry and Meghan Markle tie the knot in a little, quiet, inconspicuous, global extravaganza – otherwise known as a Royal Wedding.
Crowds of well-wishers will fill the streets around Windsor Castle, hundreds of guests will see the nuptials first hand, and communities across the UK, and around the Commonwealth, will throw street parties to celebrate the occasion.
But what about those of us in the middle of the US that have an illogical desire to get up at 4am, dress to the nines, and celebrate a wee bit of British culture for the day? Where can we gather with our fellow anglophiles, and show off our ostentatious head coverings?
Well, I'm glad you asked.
If you are in go to this website St. Louis, there are a few options that I am aware of.
For the early morning rabble, the pop over to this site West End Grill and Pub is throwing a Royal shindig. You have two choices of weddings. First, the live option with doors at 5am and the broadcast starting at 6am. Second, the instant replay with doors at 7:30am and the re-broadcast starting at 8am. You can get tickets and more information at http://tenaciouseats.com/event/royal-wedding-watch-party-by-tenacious-eats-at-wegap/.
Also, with only a live viewing option, is the Royal Wedding Watch Party at you can find out more The Novel Neighbor. The event starts at 6am and goes until 9am. Pajamas and fancy hats are encouraged. You can secure your tickets at https://www.eventbrite.com/e/royal-wedding-watch-party-tickets-44993307193.
In the Tower Grove area, israel women vs usa women dating La Patisserie Chouquette invites you to join them at 5am for scones, croissants, wedding cake, and a wedding! You can contact them for reservations at https://www.simonefaure.com/events.
Not interested in getting up that early. Then  http://mallettspallette.co.uk/fiorww/823 The London Tea Room will throw yet another Royal Wedding party but this time at 11am and 2pm. A great British establishment, also in the Tower Grove area, run by some fellow Brits that I have had the privilege of knowing since I was a newborn. You will be surrounded by British accents and delicious tea and food. You can find out more information at https://thelondontearoom.com/.
In internet Kansas City, it's time to head to best nigerian hook up site Union Station. You can wear a full Royal Wedding ensemble, or just your PJs, but regardless you will be watching the Royal Wedding on the largest screen in the Midwest at latino dating service Regnier Extreme Screen Theatre. This event runs from 3:30am onwards, with an English breakfast served from 3:30-6am, and then the broadcast runs until 9am. You can secure tickets (which include parking) at https://www.unionstation.org/events/royal-wedding-watch-party.
Also in Kansas City, http://globecyclette.com/kljaps/982 the Plaza Library cordially invites you to join them for tea and scones, and to watch the Royal Wedding, from 5:30-7:30am. You can register at http://www.kclibrary.org/library-locations/plaza-branch/adults-event/royal-wedding-watch-party.
That's all I know of for now, but if you are aware of other Royal Wedding events being thrown across Missouri, just leave a comment below.
And for those who might crawl out of bed by 6am but the couch is as far as you can get, Town and Country reports that NBC, PBS, CBS, FOX, ABC, BBC America and E! will all be covering it live. You can see all the details at https://www.townandcountrymag.com/society/tradition/a13970104/how-to-watch-prince-harry-meghan-markle-wedding/.
Carry on!