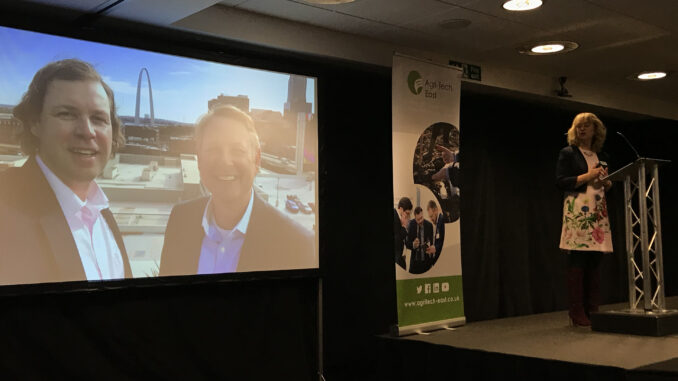 Last month, I had the privilege of crossing the Pond and spending a week in London and Cambridge, connecting with companies and officials as we work to build even more connections between the UK and Missouri.
The pinnacle of the week was the REAP Conference, organized by Belinda Clarke and Agri-Tech East, and the announcement of the Missouri Agri-Tech Connect Programme scheduled for 24-27 February.
This program, developed by the World Trade Center St. Louis, Agri-Tech East, the UK Department of International Trade (DIT), Missouri Partnership, Bayer CropScience and others, will introduce selected companies and organizations to the global leadership of the Missouri agtech ecosystem with the goal of creating opportunities for trade, investment, collaboration and market expansion.
Those UK companies and organizations selected will only need to cover their airfare. All other costs associated with the four-day program in St. Louis are covered via funding from the World Trade Center St. Louis, UK DIT, Missouri Partnership and other partners.
To be considered for this initiative, download this application form and apply before 13 December. Selected organizations and companies will be notified later in December.
"Nearly 50 per cent of US crop and livestock production is located within 500 miles of St Louis so this is a good launch point for companies looking to engage with US food production," said Tim Nowak with the World Trade Center St. Louis. "We see many synergies with the membership of Agri-Tech East and so are keen to broker one-on-one meetings and create networking opportunities to support innovation and productivity within the two clusters."
You can learn more about the St. Louis agtech ecosystem on the UK Agri-Tech East website.
And I look forward to seeing you in St. Louis in February!