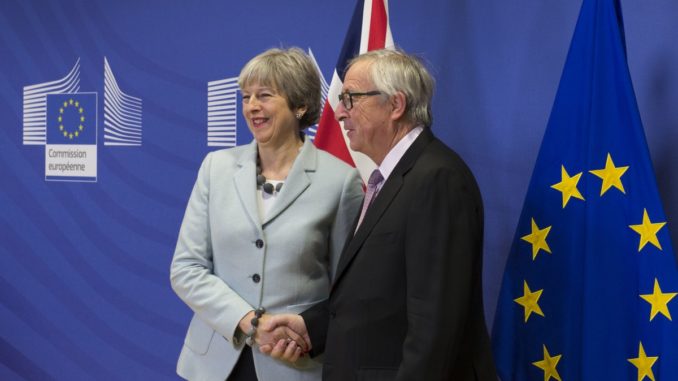 Well, the end of the year is fast approaching, and I figured I'd post an update on the question that I am asked daily wherever I find myself across the US.
"What's going on with Brexit?"
Yes, believe it or not, every time some news article comes out everyone wants to know whether the sky is falling, the end is near, or if Britain will cease to exist. I slightly exaggerate but you get the idea.
Here's my personal take, and it still hasn't changed since day one.
First, the British Government and the EU are in the midst of negotiations. Negotiations, at their base, are two people with different positions working to find a mutually acceptable position that both can live with. That's what you see taking place, and that is what is reported on a daily basis in the news. And of course when there are elements the two parties disagree on that's what makes the headlines.
Second, all is calm. This is a process that is not focused on the now and reacting to the latest headlines or talking head commentary, it is focused on a good deal for the entire United Kingdom by 29 March, 2019. And once that date comes, I fully expect it to be the start of a transition period that will last for a period of time (the EU would like the transition to wrap up by the end of 2020) that will allow a careful withdrawal from the EU, while at the same time returning the UK to its status as an independent power on the world trading stage. Don't forget the UK is still the fifth largest economy in the world.
Third, Britain is, and will remain, strong. I wrote back in August about the strong and growing corporate investments in the UK. This continues as reflected in Wells Fargo's $400 million investment to buy a new European headquartes in London's financial district and Facebook's shopping trip that is looking for 700,000 square feet in London to accommodate 9,000 employees. And just this week, Forbes announced that the UK was the best country for business. And this wasn't a group of journalists sitting around a table picking their favorite countries. This was an analysis that utilized 15 different metrics in an evaluation of 153 countries. As for the rest of the EU, the Netherlands ranked third, Sweden ranked fourth, Denmark seventh, Ireland eighth, and Switzerland tenth.
Fourth, you will continue to see headlines saying all is lost, and you will continue to see elected officials who disagree with Brexit try to stop it. This is to be expected, and is a sign of a healthy, democratic process that allows freedom of speech and of disagreement. We should not want it any other way.
Fifth, at the end of all this, however it ends up, you will find things you like, and find things you don't about the final arrangement. That's true in any political system.
But, as previously stated, the fundamentals of a post-Brexit UK economy are strong. While there will be a period of adjustment post-Brexit, the UK economy is showing itself to be resilient, and I am confident in the strength of the British people, and am excited at the international opportunities that will exist post-Brexit, especially that of an even closer economic connection with the United States that will create growth and jobs on both sides of the Pond.
Carry on, Happy Christmas, and Happy New Year!