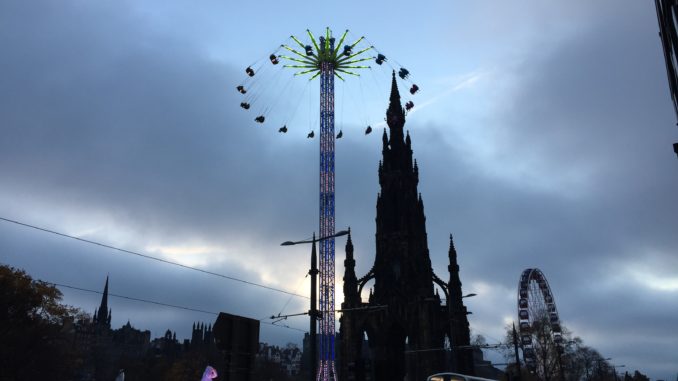 I grew up in England, but I was born in Irvine, Scotland. And every year we made a pilgrimage north of the border to my parent's hometown of Edinburgh to visit family—and to explore.
Today, living on the other side of the pond in Scotland House, my thoughts hop across the ocean far more often than I actually get to. But every visit to the capital of Scotland is a treat, no matter the time of year or the weather.
And since I love Edinburgh, you should to. And to get you started, here are my recommendations on the top ten places to visit when you get to spend some time in Auld Reekie.
http://bandarjudibola.org/?protis=badoo-rencontre-nc&ba4=37 Edinburgh Castle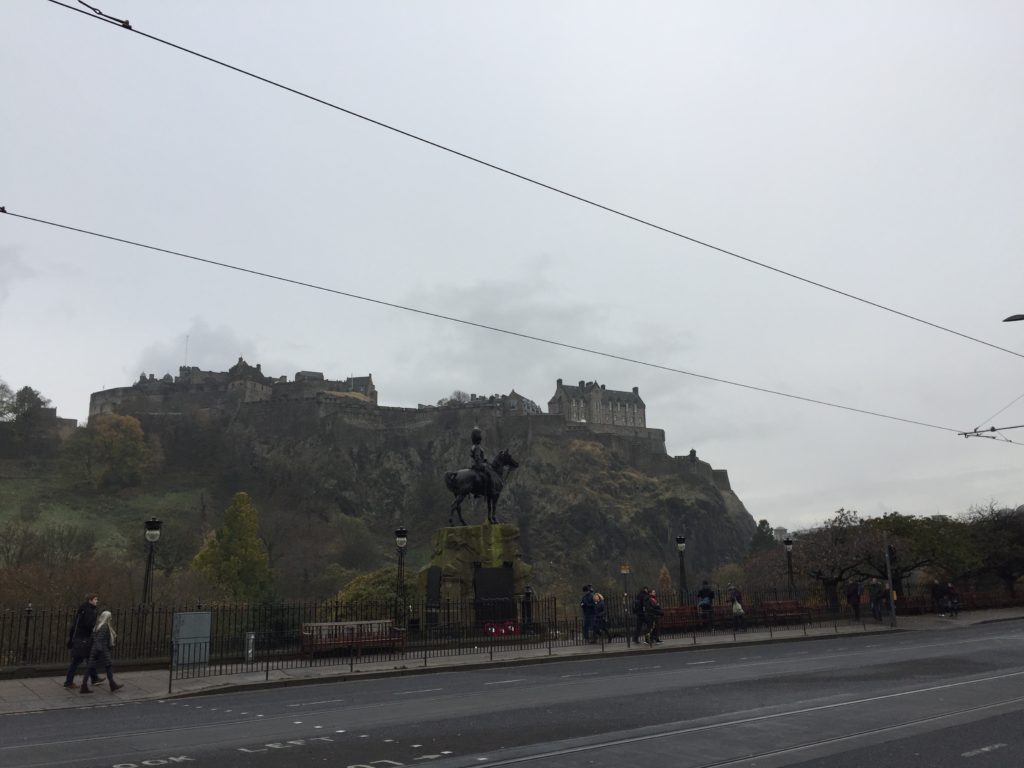 The last time I was in Edinburgh, late last year, it was cold and wet. But right around the time I was starting to feel sorry for myself, I looked up and there, shining from on high, was Edinburgh Castle. And everything got better. There is something that is incredibly cool about a castle, and Edinburgh Castle is one of the best. Home of Scotland's Crown Jewels, the Stone of Destiny (on which all British monarchs are crowned) and the Royal Edinburgh Military Tattoo, it's a castle you can lose at least a day in as you experience history in person. There's also the fun story of the Stone of Destiny being stolen from Westminster Abbey in 1950, and doubt on whether the real stone was recovered.
http://faithsmedicalservices.com/maljavkos/5581 The Royal Mile
After your day or days at the Castle, it's time for a walk down a wee hill. The Royal Mile is the road that leads down from the Castle towards the Palace of Holyroodhouse and the Scottish Parliament. It's full of stores, pubs and cafés, and surprises at every turn such as wondering what that little bookstore used to be, and discovering it was actually John Knox's house.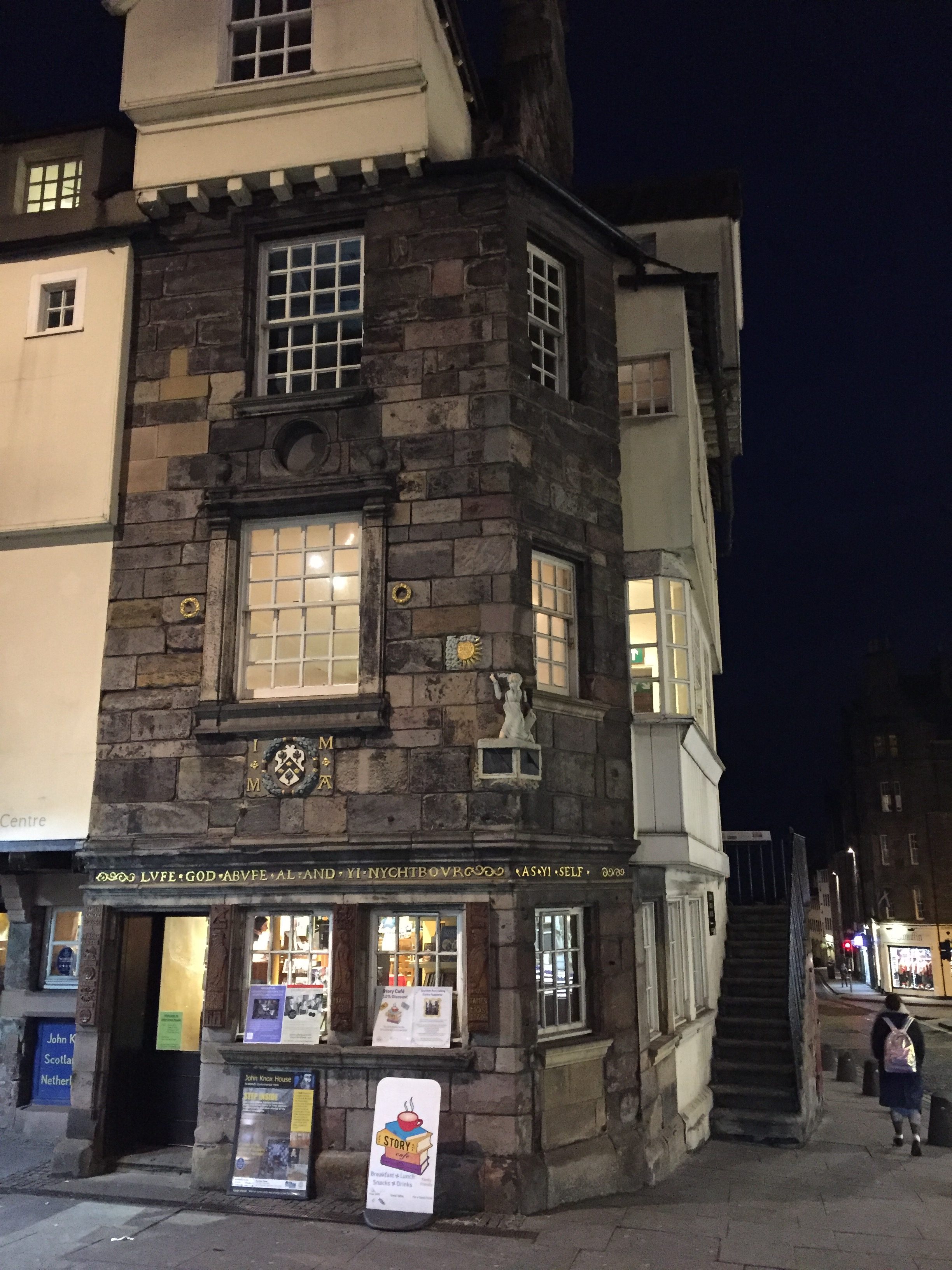 rencontre femme divorcГ© au maroc Lord Voldermort
As you head down the Royal Mile, and if you are a Harry Potter fan, a quick side trip when you get to George IV Bridge is in order. If you're walking from the Castle, turn right on George IV Bridge, and then right on Merchant Street. Directly to your left will be The Elephant House, where JK Rowling began to create the world of wizards and wizadry, and in front of you will be Greyfriars Kirkyard, home of gravestones that bear the names of Thomas Riddle and William McGonagall (said to be the inspiration behind Professor McGonagall). As a side note, the nearby George Heriot's school, directly behind Greyfriars Kirkyard, is claimed to be the inspiration for Hogwarts.
For those not interested in Potter's nemesis, I still encourage a visit to learn the traditional reasons that Greyfriars Kirk is a tourist stop—Greyfriars Bobby. Greyfriars Bobby was a Sky Terrier who spent 14 years guarding the grave of its owner until the wee dog died in 1872. It is a well known and celebrated story in Scotland that I remember from when I was a wee lad. Outside the graveyard sits a statue of Greyfriars Bobby. And of course, it is right next to the Greyfriars Bobby Bar, founded in 1873.
Now, since you are slightly off the Royal Mile, and before you continue down the hill, take a left out of Greyfriars Kirkyard on Candlemaker Row and head to Grassmarket. If it's lunchtime, there a wonderful little French restaurant called Petit Paris to enjoy. I highly recommend the lamb stew. Not in the mood for some French cuisine in the heart of Scotland? Then there are the more traditional places such as the Fiddler's Arms, The White Har, and the Black Bull. And of course, Mamma's American Pizza.
http://avpsolutions.com/blog/accept-phone-checks-simplifying-your-payment-collection-process/ The Palace of Holyroodhouse
Now you've had a wee bit of French cuisine, it's time to continue down the Royal Mile, but make sure you take West Bow Street on your left. In my opinion, it's one of the coolest looking streets in all of Ednburgh. Then turn left on Upper Bow and right on Lawnmarket and you are back on the Royal Mile.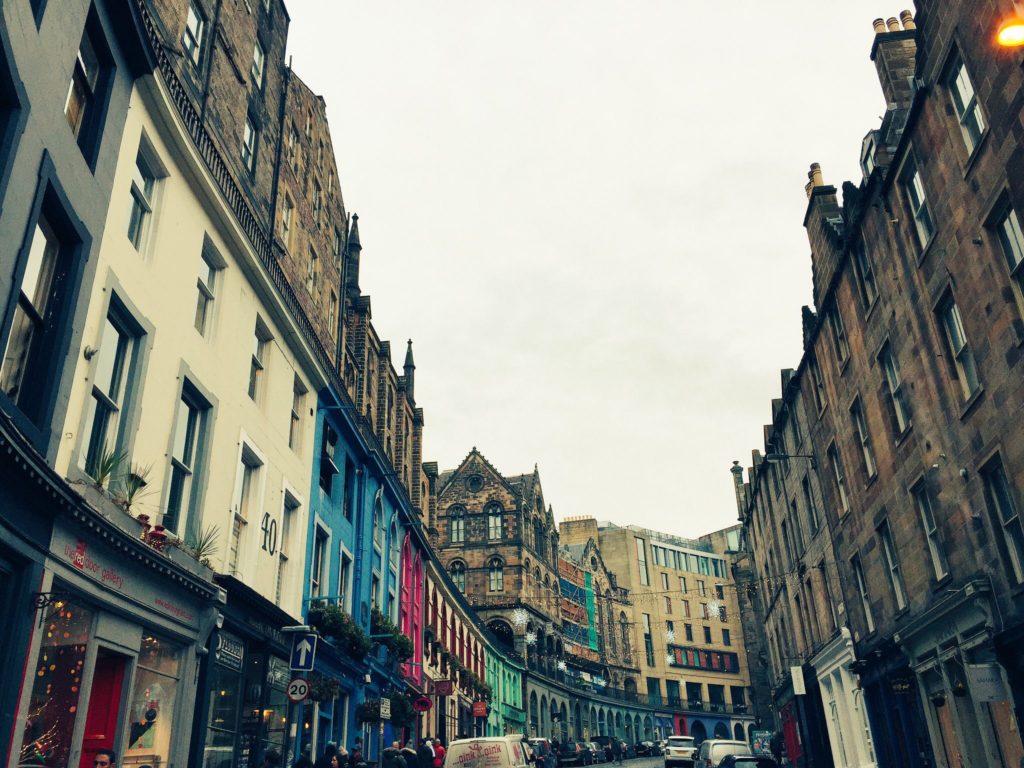 Now it's time to shop. Sweets, souvenirs, tartan and more, it's all there on the Royal Mile. Plus quite a number of establishments to cure your thirst so to speak.
And then at the bottom of the hill is the residence of Her Majesty—The Palace of Holyroodhouse, also known as Holyrood Palace. This is the official residence of the British Monarch in Scotland, and has served as the principal residence of Kings and Queens of Scotland since the 16th century.
Her Majesty spends one week in residence at the beginning of each summer, and the rest of the year the Palace is open to the public. It is worth the visit.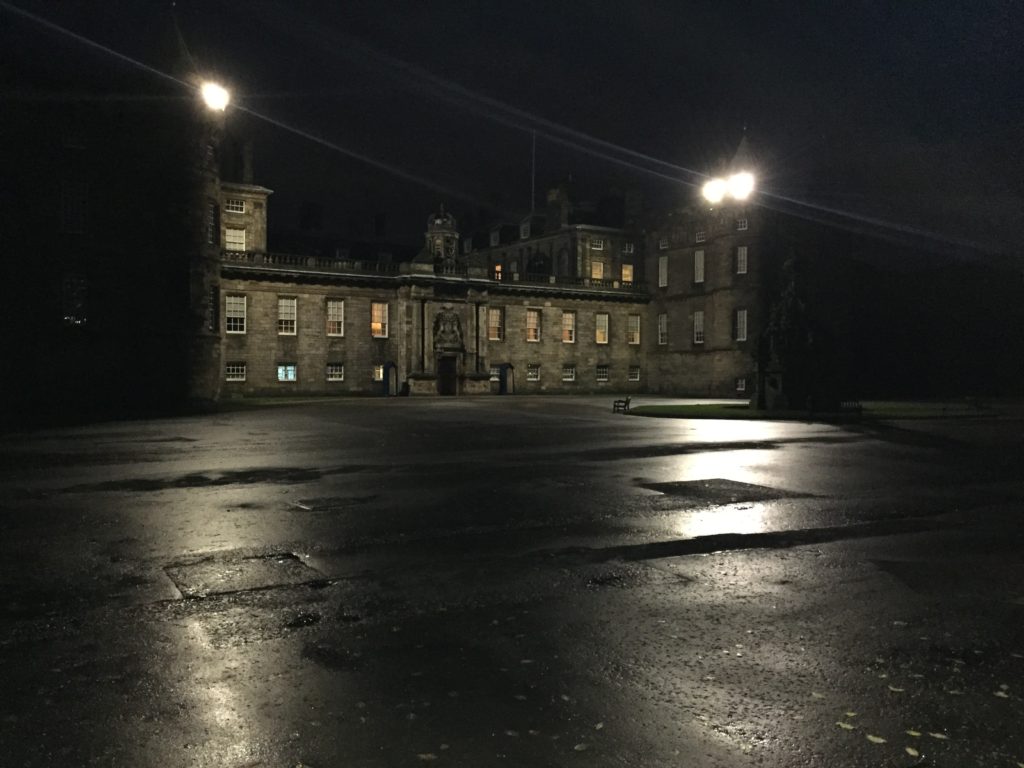 site de rencontre baboum Arthur's Seat
How about a wee walk in the countryside? Yes, it is possible in Edinburgh's capital city. Edinburgh sits in a long extinct volcano system. Edinburgh Castle sits on part of it. And Arthur's Seat is the highest and largest remnant.
The peak sits in the 640 acre Royal Park adjacent to Holyrood Palace and is also the site of a large and well preserved fort. It is a walk up a hill, so sturdy footwear is recommended and watch out for slippery surfaces and sheer drops. But the view is absolutely worth it.
site de rencontre européen asiatique Princes Street/Scott Monument/Princes Street Gardens

On the other side of Edinburgh Castle from Arthur's Seat is Princes Street, part of the newer part of Edinburgh, built in stages from 1767 to 1850. This is home to lots of shopping, some beautiful gardens below the Castle, and the Scott Monument. Additionally, if you happen to be there in late November or December, the entire area is lit up for Christmas, and a huge Christmas Market takes over the area along with many other attractions that pop up for the season.
redes sociales para ligar con mujeres Starbucks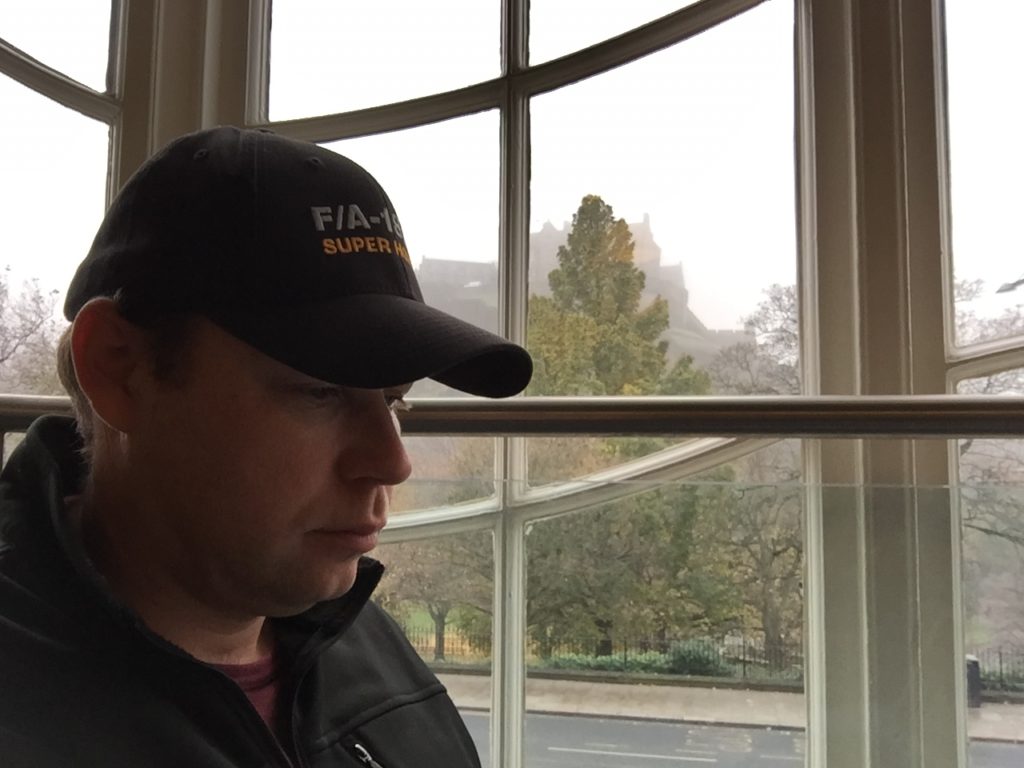 Time for a break? Then take advantage of my favorite Starbucks location in the world. Located at 120 Princes Street, this second floor location offers a lovely cuppa, plus phenomenal views of Edinburgh Castle. Don't be fooled by the ground floor to-go counter. Just head up the stairs, and relax for a wee bit.
click here to find out more Haggis and More
And now, it's time for some haggis. If you want to take a bus ride or an Uber, I recommend St. Andrews restaurant in Portobello. I love their haggis and chips and they even have gluten-free fish and chips. St. Andrews has been around since 1920, and have built a reputation as the best fish and chips in Scotland. I can't argue with that.
However, if you want to stay closer to central Edinburgh, then head to the west end of Princes Street, and nip into Ryrie's, an establishment that's been around since the 1800s. My choice of food and drink? The Ryrie's Burger (Buccleugh beef burger topped with haggis, topped with burger, topped with haggis) and a Tennant's. However, if that's not your cup of tea, there's also haddock and chips, steak pie, bangers and mash, and much more. Combine that with an extensive selection of Scottish drafts and whisky and you're set for a fine evening. I've heard they also offer salad, but why?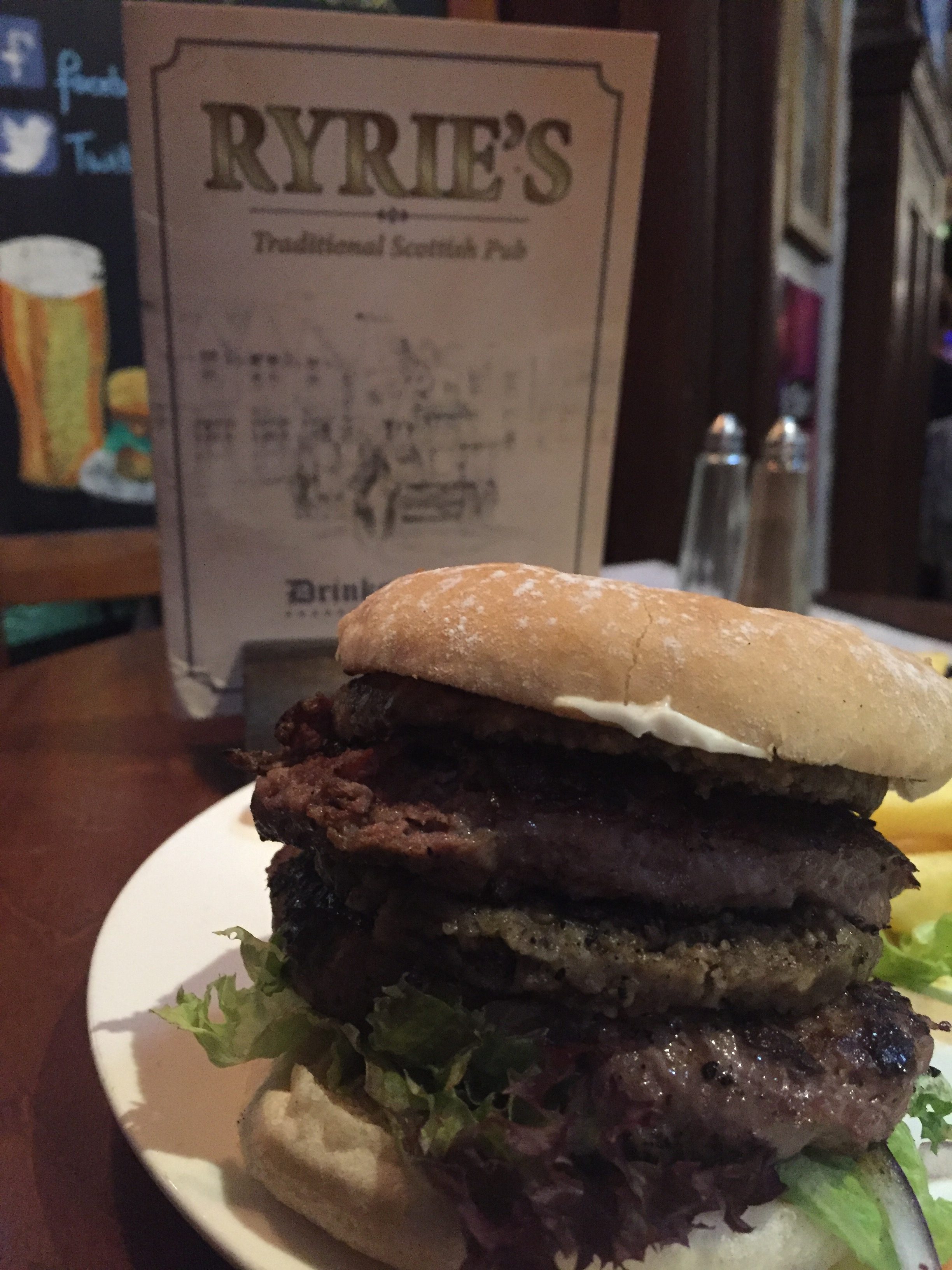 site de rencontre pour trouver un homme riche Scottish Premier League Football
And now it is time to head out from central Edinburgh in one of two directions for a wee bit of footie. Edinburgh is home to two football teams, Heart of Midlothian (Hearts) to the southwest at Tynecastle, and Hibernian (Hibs) to the northeast at Easter Road. Both are in the Scottish Premier League, and both are fun matches to watch. Hearts and Hibs play each other a few times a year, but even if you can't catch them together, taking in one or both is well worth the time. However a warning, sometimes (aka most of the time) Scottish football is not a friendly place for wee ears if that's a concern for you. And if the home team decides to fall apart, threats towards ones own players are not abnormal from the stands. Ahh, Scotland!
And that's my top 10. The list could go on, as there are many, many things to do in Edinburgh and beyond. But this should get you started on what will be a visit you will remember for a lifetime.
Have other suggestions for where to go, what to see, and what to do in Edinburgh? Post below!
And if you're heading to London as well, here's my Top 10 Things to Do in London list.
Sláinte!