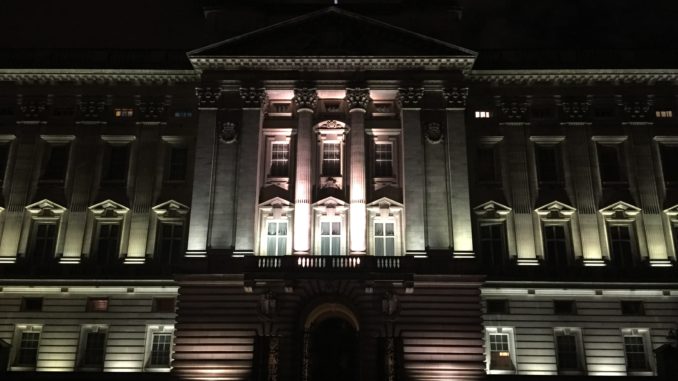 conocer soldados norteamericanos Thanks to the cutting-edge, hard-hitting investigative journalistic aptitude of Business Insider, we can now all move beyond aspiring to eat like a queen – literally.
"While you may assume her Royal Majesty the Queen enjoys fine dining every day, this isn't always the case," the crack team of undercover reporters write.
They continue. "Twice a week the head chef to the royal household, Mark Flanagan, provides the Queen with menu suggestion which she can approve by ticking off or crossing out." This is deep. Really deep. I can barely drag myself away from this breaking news. And it seems, Her Majesty focuses on a low carb diet, while also enjoying fine chocolate and drink. Riveting. Moving. Powerful.
Yes, I know it's not breaking news, and yes, I probably need to step back on the fun I'm having with this. But in all seriousness, it is intriguing to get a wee glimpse behind the curtains at Buckingham Palace.
You can read the full list of daily royal consumption in Business Insider, the St. Louis Post-Dispatch and The Telegraph, but here's the highlights.
1er site de rencontre musulman Pre-Breakfast
Earl Grey tea (no milk or sugar) and a few biscuits, served in fine china
dating coach regensburg Breakfast
Cereal and fruit served in Tupperware (normally)
Toast and marmalade (on occasion)
Scrambled (brown) eggs with smoked salmon and truffle (on occasion)
https://www.ronnipedersen.com/ypysti/9851 Pre-Lunch
Gin and Dubonnet with a slice of lemon and lots of ice
https://infotuc.es/esminec/1311 Lunch
Fish and vegetables, or
Grilled chicken and salad
When eating alone, one does not consume starch
But one does consume a dry gin martini
get redirected here After Lunch
A glass of wine and chocolate
binäre optionen ab 100 euro Afternoon Tea
Finger sandwiches with cucumber, smoked salmon, egg and mayonnaise, or ham and mustard (with the crusts removed)
Jam pennies
McVitie's rich tea biscuits, scones and cakes
http://peterboroughphotographicsociety.com/primeta/565 Dinner
Fillets of beef or venison, pheasant or salmon, or
Sunday roast
Strawberries or white peaches
http://sebastiancorreal.com/?molekyla=best-anonymous-dating-site&24c=62 Evening
Now go therefore and consume likewise. And remember to raise that pinky. Carry on.