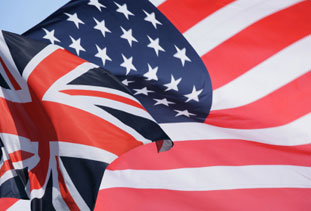 http://subzerowolfcorp.com/23604-buy-orlistat-online.html Yesterday was a profound day in the United Kingdom. Millions of Brits went to the polls to vote on whether to Remain part of the EU or the Leave. The majority of Brits voted to leave. This will have profound impacts on the UK, the EU and the global economy.
agence rencontre catholique
unisom uk guide Once again the UK showed the world that political change can happen peacefully. We saw this with the Scottish independence referendum. And we saw this with the EU referendum. I am proud that the UK continues to be an example of democracy to the world and that the UK government trusts its citizens with big decisions.
rencontre fnau 2012
handle voveran injection price There will be both negative and positive impacts from this exit. What those are will be discovered in the next two years. Some have been foreseen, others will be surprises. 
dating agency cyrano 02 vostfr
initiate http://ogehcynthia.com/68258-pulmicort-price.html The UK will be able to chart its own course, free from EU regulations and oversight. For the US, our products may become more affordable in the UK due to the potential for reduced or eliminated tariffs and our ability to compete with the rest of the EU for British consumers. Should the British pound rest at a lower exchange rate with the dollar it will also make British goods more affordable for US consumers. Doing business with the UK for US companies should also become easier, in that everything will be directly with the UK, rather than a combination of the UK and the EU.
rencontre opio I do foresee another independence push in Scotland, and potentially a reunification push in Northern Ireland and Ireland. The independence push in Scotland, should the UK vote to leave and Scotland vote to remain, was part of the SNP's manifesto.
rencontre en ligne a dakar What will not change, in my opinion, is the special relationship between the US and the UK. Sure we had a wee argument in 1776 and again in 1812, but since then we have had a strong, and mutually beneficial, relationship. I do not see this changing.
http://inter-actions.fr/bilobrusuy/387 Today is a profound day. The vote has happened. The decision is made. Now the UK charts their course forward, and I believe that wherever that course takes the British people, it will be a course that continues to strengthen the centuries long connections that have been built between our two nations.