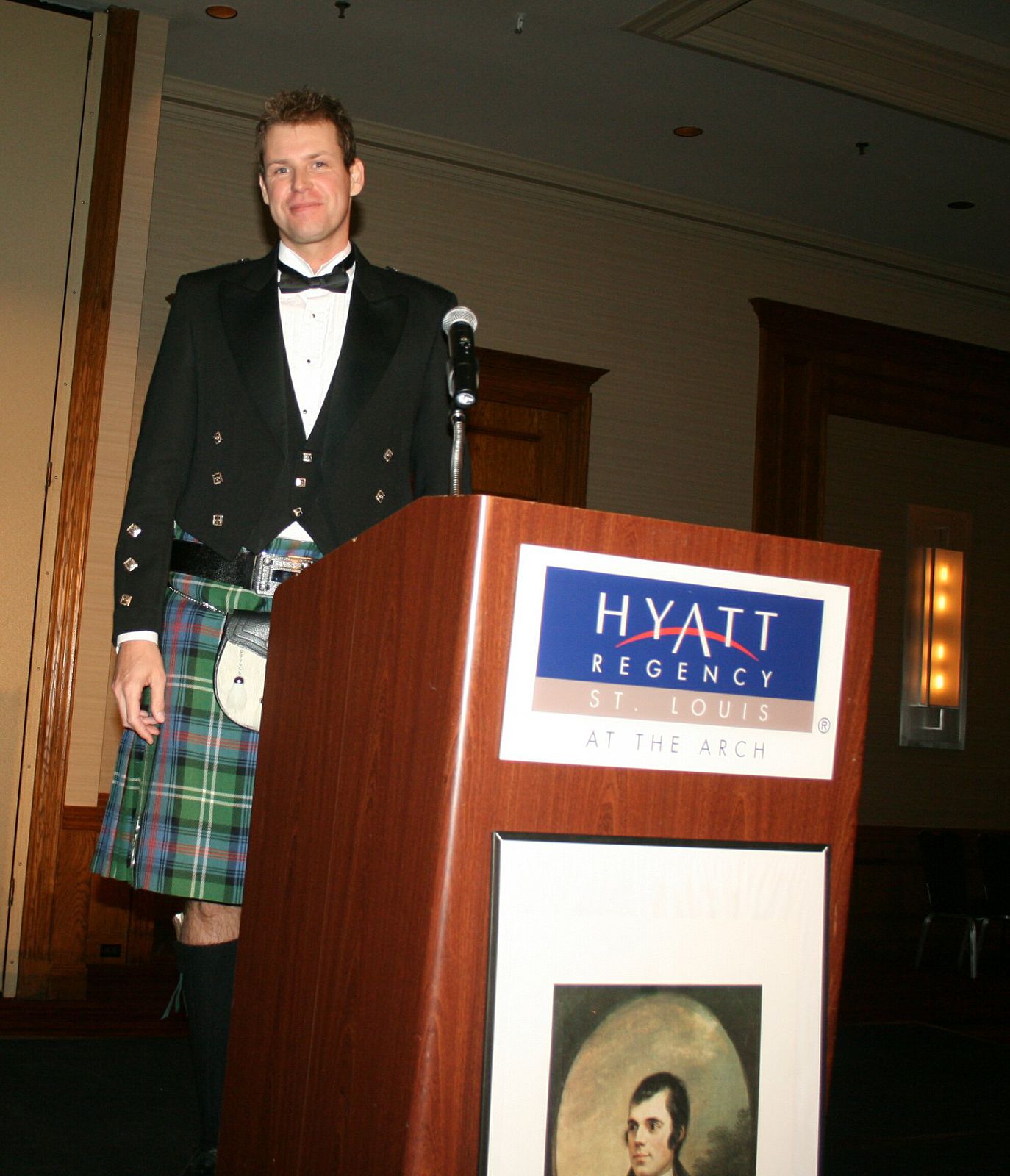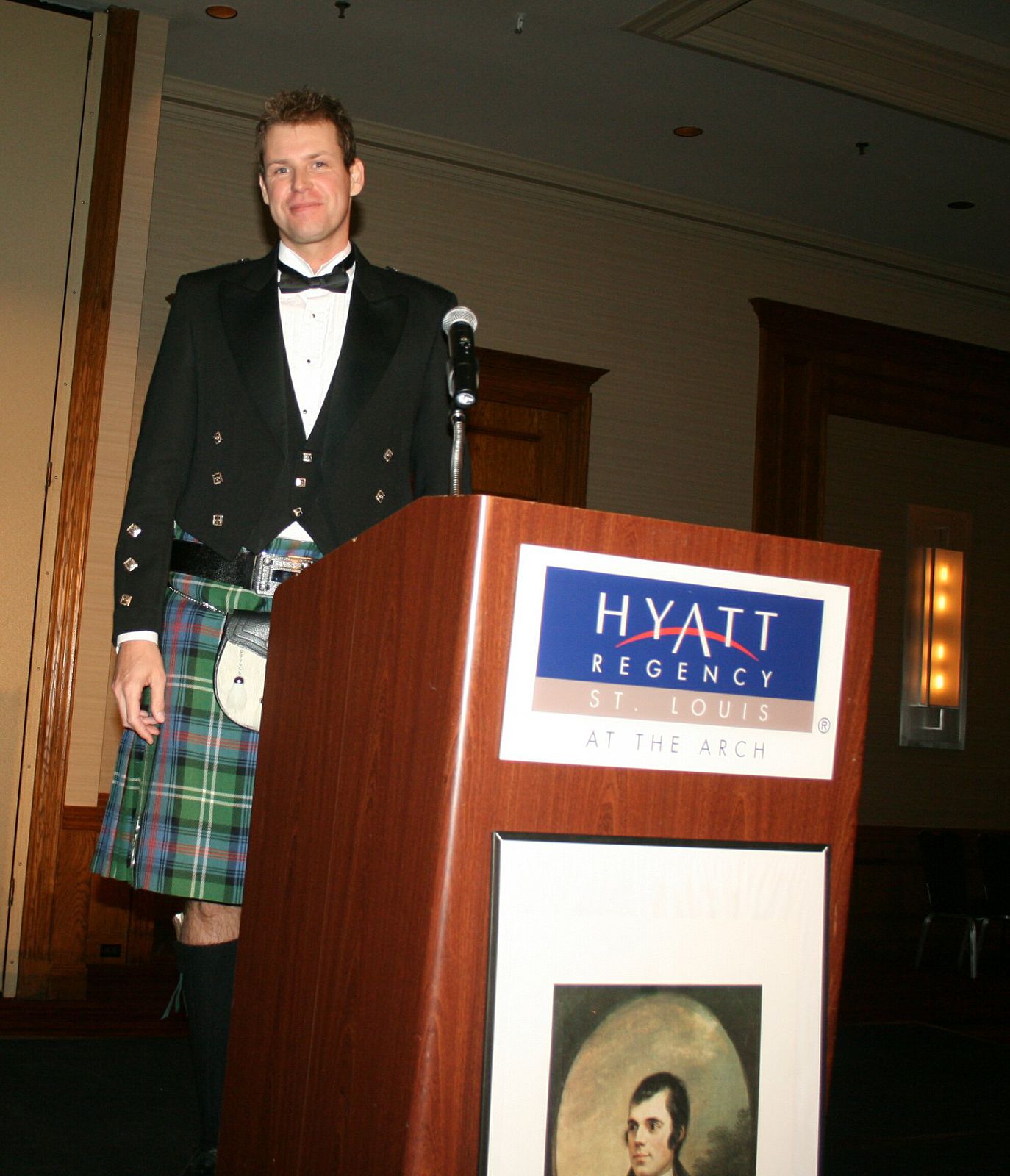 It was a battle lasting just a few days in the St. Louis, USA, area, and it probably won't go down in the annuls of Scottish history. But for the Scottish community in St. Louis, and the thousands of people who join with us throughout the year to celebrate the many profound connections between America and Scotland, it was an opportunity to stand for Scotland and to stand with a fellow Scot.
Many people from around the world have been following this skirmish, and many of them took action with e-mails and phone calls. Here's a full summary of what happened.
On March 17, a student at Granite City High School, just outside St. Louis, USA, posted on his Facebook page that "I was denied wearing my kilt to prom because they want to teach the men to dress like men. That is what I was told. I'm very upset."
As a side note, the principal, who was attributed with the comment about "dressing like men," denied saying it. One other student did confirm he said it, so on that issue it depends on who you choose to believe.
On March 19, the denied student began asking people to call the High School, and also appealed the original decision that prevented him from wearing his kilt to the prom. He had apparently recently purchased the full formal Scottish outfit, the same as that worn by Prince Charles, Prince William, Sean Connery and other Scots to informal events like knightings, royal weddings, and dinners at Buckingham Palace. We can definitely see why the kilt does not rise to the high dress standards of a high school prom.
The student was denied again by the school, and decided to appeal to the school board. He also reached out to the Scottish community in St. Louis.
On March 26, I found out about it.
I posted a blog that day, encouraging people to contact the school to voice their concerns. It went viral with more than 15,000 reads so far.
March 27 was the school board meeting. People arrived in kilts to stand in solidarity with the student. Some sought to speak at the meeting. However, the district superintendant announced the pre-determined decision of the board that spoke of the kilt being "non-traditional," not within dress code, and "not what we call normal wear." Apparently, it escaped their attention that the kilt predates the invention of pants, and that it is far more traditional than today's tuxedos.
It was a very disappointing outcome, and one that most people commenting online see as wrong.
So what next? The story has been covered in the St. Louis Post Dispatch, the Associated Press, UPI, the Daily Mail in the UK, on the Mark Reardon Show on KMOX Radio, and by various print and broadcast media across the US.
First, April 6 is Tartan Day in the U.S., followed by Scotland Week. I strongly encourage you to come out to your local celebrations and stand for Scotland and enjoy many of the things Scotland in America has to offer. If you are in Missouri, you can get more information on the celebrations taking place in St. Charles on the second weekend of April at http://www.motartanday.com/.
Second, we are going to petition the Granite City School District Superintendent to change their formal dress code to allow for culturally and nationally-recognized formal wear. I would encourage you to add your name to this petition, and to let others know also.